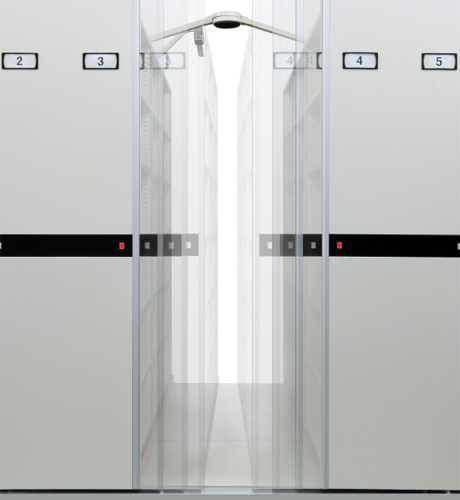 SAM KWANG "Fuzzy Rack System" pursues more efficient and mobile filing of collected and analyzed data, easy approach to the location of data that people want to find, and the optimization of space by automation system rack utilizing an artificial intelligence sensor in the information and high-speed age when a lot of information is collected and analyzed.
Features
1. A mobile rack increases storage space.

2. A mobile rack has good work efficiency.

3. A mobile rack enables the intensive storage and management of information.

4. A mobile rack has various uses.

5. A mobile rack drastically reduces total cost.