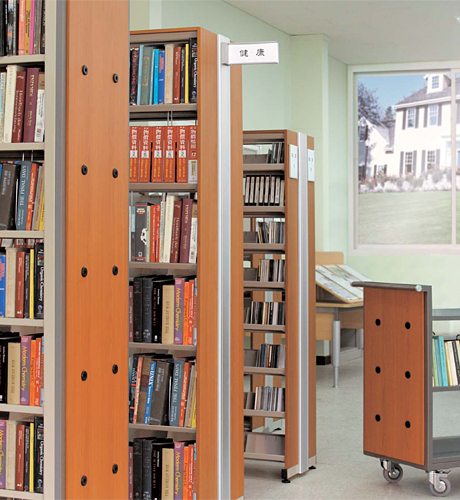 A bookshelf should be installed in a structure enabling a user's convenient use so as to efficiently store a spate of publications that come out.

SAM KWANG bookshelf system is economical because single-story or mezzanine installation is possible according to the quantity of things on deposit.

Besides, the shelf is arbitrarily adjustable up and down. Therefore, spatial configuration and assembly is easy according to the use.